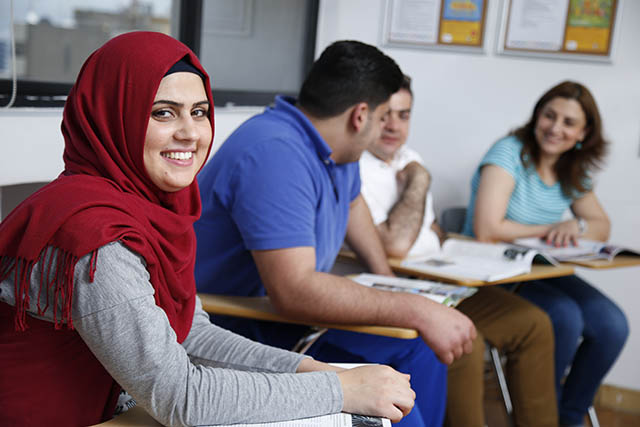 The General Accountant Program at IH Beirut will prepare you for a career in company finance and bookkeeping.
The course is extensive and covers many different areas of the accounting world. In particular you will :
Learn to manage accounting systems and bookkeeping for small to medium-sized companies.
Become familiar with Lebanese accounting principles.
The course is flexible, broken down into 6 modules.
Students can choose to enroll in select modules or the entire program.
Students who successfully pass the following 6 listed modules are eligible for an 
official General Accountant certificate approved by the Lebanese Ministry of Higher Education.
| Module | Hours | Description |
| --- | --- | --- |
| Accounting I | 24hrs | Learn the basic concepts of accounting and the accounting cycle; prepare profit and loss sheets, balance sheets, bank reconciliation statements and petty cash books. |
| Accounting II | 24hrs | Learn how to control accounts, track errors and prepare a trial balance. Gain skills to manage bad debits and provisions, prepaid and accrued expenses; depreciation of fixed assets, liquidity of a business. |
| Accounting III | 24hrs | Acquire a deeper understanding of accounting procedures, incomplete records, work in progress, manufacturing accounts, cash hour statements, social security and VAT. |
| Financial Math | 24hrs | This course is designed to clarify time-value-of-money calculations, through management, accounting, information systems, marketing and operations. |
| Law (Labor & Social Security) | 24hrs | Labor and NSSF laws enable workers, employers and employees to know their rights and duties regarding employment contracts/holidays/annual, maternity and sick leave/working hours/salary and wages/dismissal/health and safety/work organization/disputes and arbitral council/NSSF branches (indemnities, end of service.) |
| Excel Basic/Intermediate levels | 18hrs | See Computer Schedule |
Course length and fees are subject to change without prior notice.
N.B: Students who know the prerequisite mentioned courses need to sit for a challenge exam.
Microsoft Windows and 202 English level
English Placement Test: 10,000L.L.
Assessment test fee: 12,000L.L.
Challenge test fee: $23
Official Certificate Fee: $20