Cambridge Examination Courses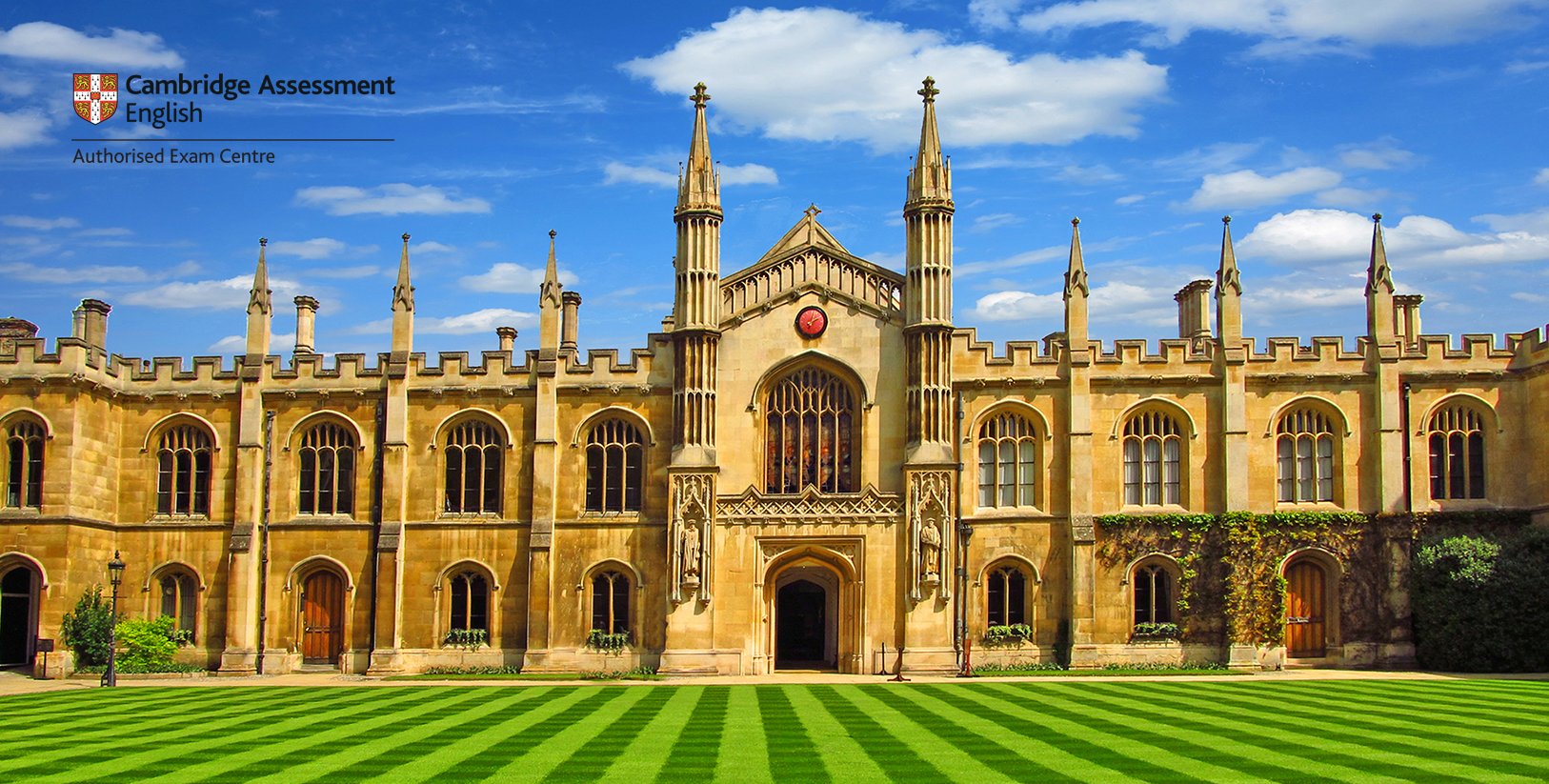 Annually, nearly 1.5 million people take a Cambridge exam to improve their employment prospects, seek further education and prepare for international travel or living abroad.
Cambridge English exams are recognised around the world by universities, employers and national education authorities. Prepare for them with an IH Beirut Cambridge Preparation course.
We offer regular preparation courses for the following Cambridge English examinations:
⦁    Cambridge First
⦁    Cambridge Advanced
⦁    Cambridge Proficiency
Our Cambridge Exam preparation courses focus on exam techniques and strategies. Courses are designed around your needs and requirements.
With careful attention and support from your experienced teacher you can choose to prioritise the areas you want to work on from speaking, grammar, listening, vocabulary, writing and reading.
We offer a wide range of Cambridge English examinations at our centre in Sin el Fil. To apply for a Cambridge ESOL Exam please call us on 01 500 978 or come and see us in person.
Which Cambridge Exams does IH Beirut Offer?
Cambridge English: First, also known as First Certificate in English (FCE), is an upper-intermediate level qualification. It proves you can use every day written and spoken English for work or study purposes. FCE is designed for learners whose command of English is adequate for many practical everyday purposes, including business and study. Successful candidates will have a wide grasp of vocabulary, and should be able to construct an argument and use appropriate communication styles for a variety of situations. They also need to show an awareness of register and of the conventions of politeness and degrees of formality as they are expressed through language.
FCE is taken by more than 270,000 people each year in more than 100 countries. It is a valuable qualification for anyone who wants to work or study abroad or to develop a career which requires language skills, including business, medicine, engineering and many other professions. It is also useful preparation for higher level examinations, such as the Cambridge Certificate in Advanced English and the Certificate of Proficiency in English.
FCE is recognised by many universities and other educational institutions as proof of intermediate level English skills, and these institutions accept it as meeting part of their entrance requirements.
Because the examinations are based on realistic tasks, an FCE certificate is an important asset for anyone who wants to work or study abroad, or in international business. Employers throughout the world recognise FCE. It indicates sufficient proficiency in English to be of practical use in clerical, secretarial and managerial jobs in many industries, in particular tourism, where contact with English speakers is required. Successful candidates have the ability to deal with routine letters and telephone enquiries, and to cope with some non-academic training courses and simple textbooks and articles.
Studying for FCE will also help learners to improve their language skills and to use them in a wide range of contexts.
The demand for high-level English language skills is increasing all around the world. Passing Cambridge English: Advanced (CAE) shows that you are a high achiever. CAE is accepted globally as proof of high achievement and more than 3,000 educational institutions, businesses and government departments around the world accept Cambridge English: Advanced (CAE) as proof of high-level achievement. CAE helps you develop the language skills you need for success, and can be used for your university and student visa applications in the UK and Australia. It proves high-level English skills for academic and professional success.
CAE is an advanced exam which recognises your ability to communicate with confidence in English and deal with most aspects of everyday life.
CAE – Certificate in Advanced English is an advanced exam which recognises your ability to communicate with confidence in English and deal with most aspects of everyday life.
Cambridge English: Proficiency, also known as Certificate of Proficiency in English (CPE), is our most advanced qualification. It proves you have achieved an extremely high level in English. Do this test if you really love English. If you pass this test your English is good enough for you to teach English to others. Your English will be good enough to study at any British university. Over 45,000 people in more than 80 countries take the CPE exam each year.
The Cambridge Proficiency Exam is the oldest of the Cambridge EFL exams. It is designed to make sure that a student doing a university course in an English University has the language skills needed to study at this level. This course deals with more academic language, while the Advanced exam is more aimed at people who need to function, for example, in an English-speaking business environment. For both of these courses, you need to have a high level of English ability.
In this exam candidates need to be able to make the right choice from options which are almost the same. Also, you might not be able to find answers in the text you are working from, but will have to infer the answer from the text. Candidates are expected to be able to understand colloquial language, metaphor and implicit meanings.
Not sure which test to take?