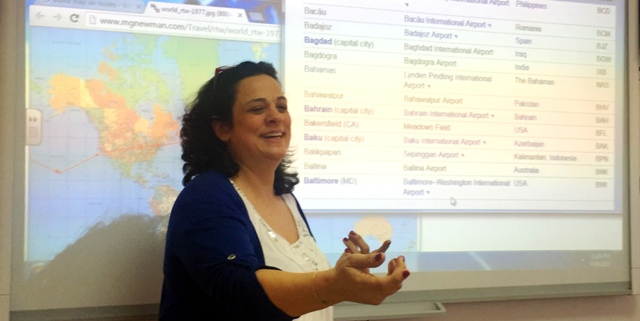 Morning class 22 October 2018 – 12 April 2019 M T W TH F 11:30am – 02:00pm
Evening class 22 October 2018 – 20 June 2019 M T W TH 07:30pm – 09:30pm
Love travel? Join Beirut's best IATA ticketing class
With our excellent travel and ticketing class, you will study the basics of the travel and tourism industry and understand what it takes to become a successful travel agent.
You will improve your customer service and sales skills in order to better advise clients about when and where to travel based on their needs. You'll also learn how to provide the best flight, accommodation and tour options, and how to ensure clients fulfill all necessary travel requirements.
At the end of the course, you will be able to:
Provide excellent customer service and build customer loyalty
Understand the various services and facilities available to airline passengers during their travel
Advise customers on passport and visa requirements, as well as on travel insurance options
Plan and reserve travel itineraries using standard industry coding
Sell rail travel, car rental, hotel accommodation, cruises and pre-packaged tour products
Book and sell travel products using a Global Distribution System (GDS), such as Galileo
Your course fees also include English language courses – classes that will be appropriate to your level and ability in English. We simply ask you to complete an English placement test prior to joining class and then allocate you a place in one of our general English classes.
Your career in the travel industry
Come to class and start planning for your career in travel.
The ticketing class will open up a world of career opportunities for you – cabin crew, travel agent, tour operator, airline reservations to name but a few of the career paths that you may choose.
Our trainers and facilities are second to none – as are our results. In 2016, once again, the highest scoring IATA result in Beirut was from one of our students.
Our trainers work hard to make sure that you receive the full training and support needed to shine in your chosen profession. They are travel professionals themselves, with years of experience within the travel industry and personal knowledge of the world's top destinations.
Basic Math and computer skills
IATA Foundation Course Examination
To obtain the IATA UFTAA Foundation Diploma and EBT (Electronic Booking Tools), students must pass a written exam. They are held in March, June, September & December of each year. Cost for the exam and kit are an additional $650.